As survey manager, Asiala has 20 years of proven expertise  
DETROIT, Jan. 4, 2018 – Giffels Webster, a Detroit-headquartered consulting firm specializing in infrastructure and land development solutions for public, private and institutional clients, announced the addition of Chris Asiala, PS, as the firm's newest partner. As the survey manager of all global positioning system (GPS) applications and high-definition 3D laser scanning at Giffels Webster, Asiala brings more than 20 years of surveying experience.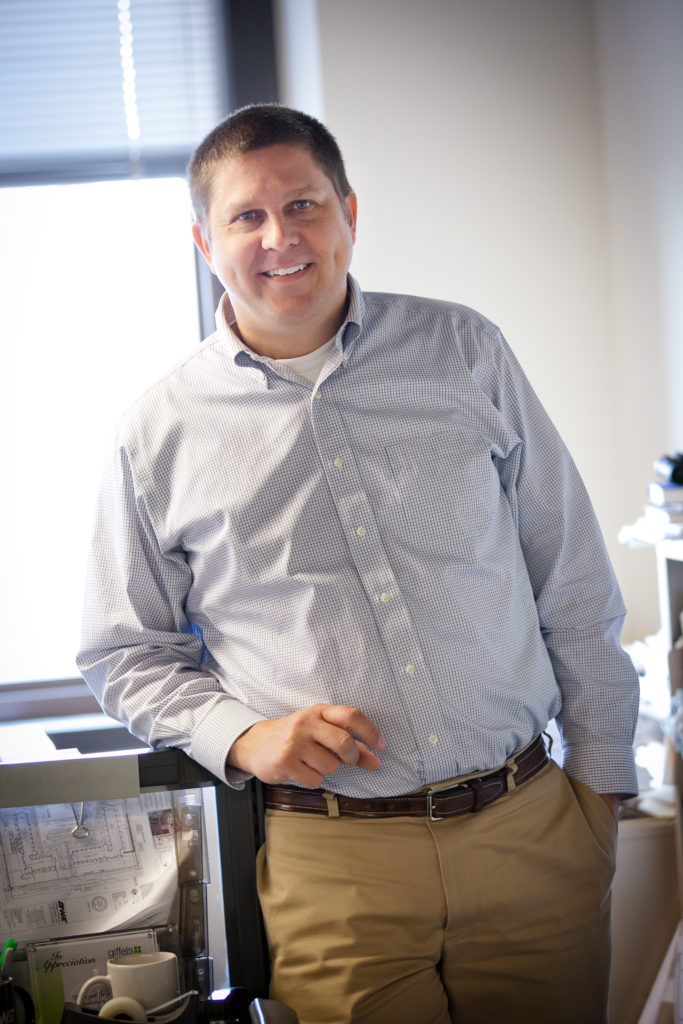 "Over the last 20 years, Chris has become an integral part of our team, and his knowledge and passion for surveying has helped us complete successful projects that improve quality of life in southeast Michigan," said Scott Clein, PE, president and partner at Giffels Webster. "Chris will continue to help us integrate new technologies to remain leaders in surveying services in the industry."
Asiala's accomplishments include pioneering our use of GPS and 3D scanning to deliver more informative field surveys and leading survey efforts for numerous redevelopment projects in Detroit, including projects at Detroit Public Schools, Brush Park, Cobo Hall, Detroit Medical Center, Sinai-Grace Hospital, MGM Grand, the Riverwalk, Little Ceasars Arena, the District Detroit and more.
Additionally, Asiala is part of remonumentation efforts in Wayne, Oakland and Macomb counties. He is a member of the Peer Review Board for the Oakland and Macomb County Remonumentation Programs and formerly on the Board of Directors for the Michigan Society of Professional Surveyors, Southeast Chapter. He has a bachelor's degree in land surveying from Michigan Technological University.
"Chris's work on urban renewal projects have helped make Giffels Webster a key player in Detroit's comeback," said Clein. "We're thrilled to add him to the leadership team."
About Giffels Webster
Giffels Webster is a collection of people — civil engineers, landscape architects, planners, GIS specialists and surveyors — who choose every day to make communities better. The Michigan-based firm serves public, private and institutional clients throughout the United States with their infrastructure and land development needs.
Since its inception in 1952, Giffels Webster has evolved to offer a broad scope of services centered on helping clients achieve their project or programming goals, including civil engineering, municipal consulting, planning, land development consulting, landscape architecture, traffic engineering and GIS data creation and management. For more information, visit giffelswebster.com.